What a very busy and exciting term we have had since September.  We have welcomed some new children to Pre-School this term and have started the term with lots of preparation for the Woodcote Village Fete.  The children have been very busy making various different crafts, baking biscuits and cakes and collecting our vegetables from the allotments to enter into the competition.
Our entries for the fete were:  decorated stones, vegetable prints, wooden spoon puppets, a fairy garden, decorated cakes and gingerbread men.  For the vegetable entries the children grew in their own allotment we entered: onions, french beans, courgettes, runner beans & some herbs.
We won lots of first, second and third prizes for our entries to the fete and received the overall first prize for Pre-School.  The children were so excited to come on the day and show their mummies and daddies what they had been making.
We had a stall at the fete where we had a bottle tombola and a jolly jar tombola and  a 'Feed the Pig' game to raise funds for Pre-School.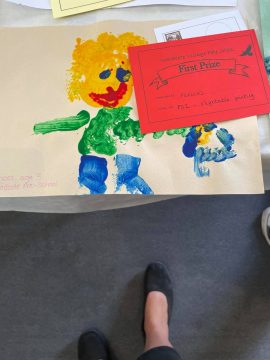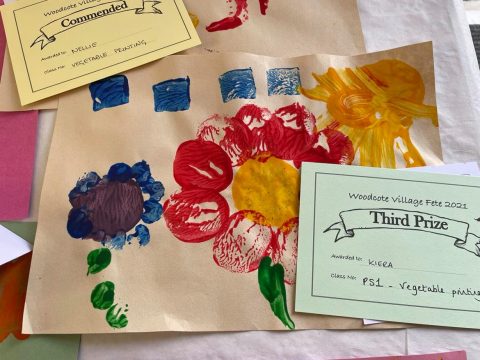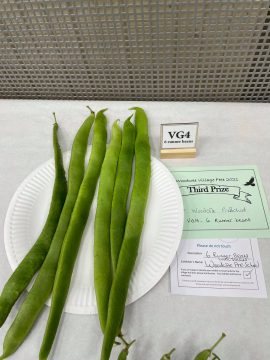 .