Upper Basildon Christmas Market
November 27, 2017

Term 3 January 2018 – The Gruffalo Stories
January 31, 2018
We had a very busy, exciting & fun filled Christmas Term!
The children were very busy making lots of special gifts  for their parents & carers.  They made Christmas cakes, cards, clay shapes & truffles.  There was lots of sparkle & glitter everywhere!  We spent some time every day to practise the songs for our Christmas Play (Christmas in the Toy Shop).  We had a very special visit to Woodcote Primary School to meet some real Reindeers.  We went to St Leonard's Church with The Cabin and the Reverend Linda Smith told the children the Story of Christmas and we all sang some lovely Christmas Carols.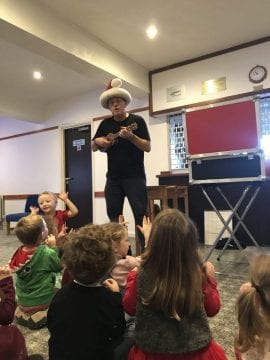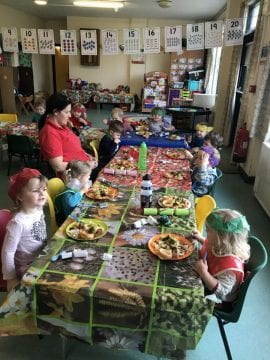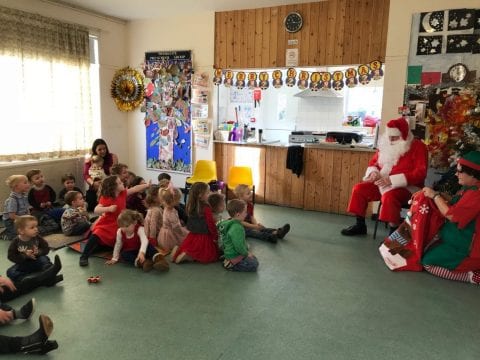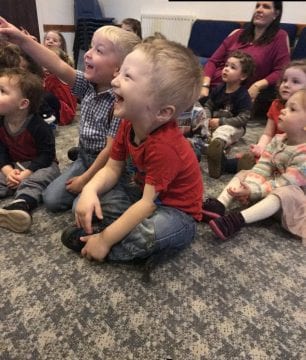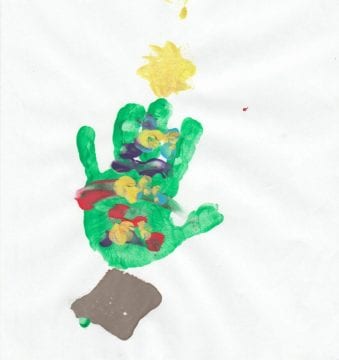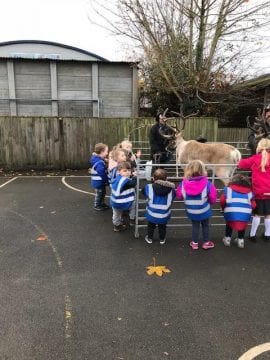 We had a visit from Santa to invite us to meet some more Reindeers in his Grotto.   Our Christmas Play was a fantastic success the children all performed & sang really well and thoroughly enjoyed themselves.  We all sat together to eat our traditional Christmas lunch.  On the last day of term we had our Christmas Party.  We played lots of party games, had a visit from Bertie Slippers & another visit from Santa with a present for each child.